---
---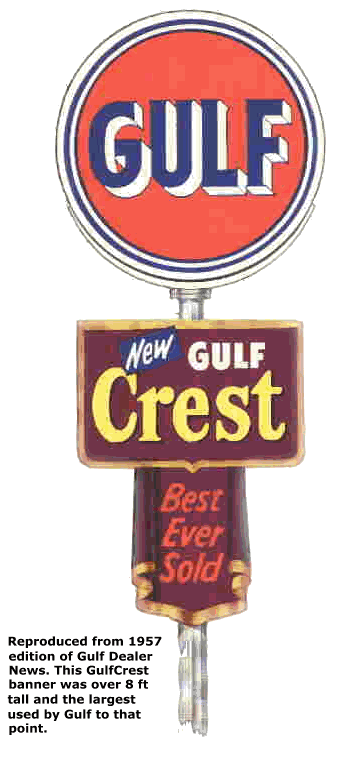 2018-2019 Officers
Honorary President and Chairman of the Board
Kermit Doucet *

Vice President
David Montgomery

Secretary/Treasurer
Dale Viers

Board of Directors
Bob Beck
Grady Jones
Bob Kastner
Bobby Mace
Jacoby Rice
Don Roby

Newsletter Editor
David & Linda Montgomery

Newsletter Publisher
Dale Viers

Charter Members Bob Beck, Buzz Houston, Wendall Bolin, Gary Dawson*, Rich Gannon, Grady Jones, Mike Smyth, Lou Sumas
The GOHS was founded by three Gulf Petroliana collectors, Kermit Doucet of LaFayette, Louisiana, Bob Beck of Brackenridge, Pennsylvania and Buzz Houston of Oxford, Kansas. Shortly after the inception of the GOHS, Kermit Doucet passed away. Bob and Buzz are carrying on the ideals that Kermit had agreed upon and favored, that is, the promotion of the enjoyment of GULF OIL.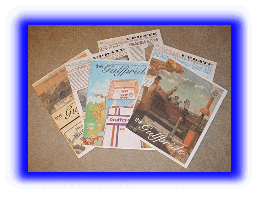 The GOHS publishes a quarterly newsletter, "The GULFPRIDE". It contains lots of GULF stuff, articles of interest, historical information, reference material, and some fun humorous items as well.

In between issues of "The GULFPRIDE" we publish "Updates" which contain GOHS business, and current events, as well as complete membership listings. Included in every publication, are numerous Classified ads for all types of GULF memorabilia, as well as other petro related material.

Membership is welcome to submit articles and items for publication, including "For Sale", "Wanted", and "Trade" classified ads at NO CHARGE.
Email GOHS